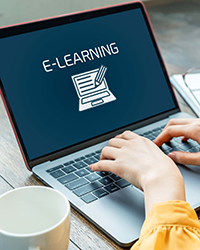 Watch the Video/Take the Quiz/Get Your CEUs! Earn CE units and stay abreast of current regulations
Making Infection Control Sticky
Leslie speaks at the Speaking Consulting Network event. (8:04)
Thank you for the brilliant idea of a Webinar. With a baby and a 4-year-old, I was able to stay in the comfort of my own home and get Live Classroom CE.
Very thorough, informative program!
Best seminar I've ever attended!
Leslie is a meeting planner's dream. She always responded to my requests in a timely manner and never missed a deadline.
What an easy way to fulfill your CE requirements.
I love Leslie's authenticity and mastery of her topic. She is a joy!
Leslie made the class fun and interesting.
Leslie constantly works to improve her already gifted presentation skills by participating in a national consultants' organization and seeking professional coaching lessons. Leslie delivers and has made a difference in dental infection control.
Leslie's presentation and speaking style are a big draw for our study club! We hire her to speak year after year.
The webinar was fantastic! I've already told my co-workers about it!