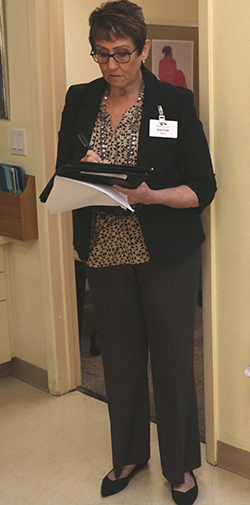 Need an OSHA Assessment to confirm OSHA compliance? Facing an OSHA inspection due to a recent employee accident or termination? Already highly compliant but need reassurance? The solution for your protection is an OSHA Focused Assessment. Together we'll walk through your practice and identify OSHA violations that can lead to accidents, injuries, or OSHA citations.
Our OSHA Assessment is a walk through overview focused on OSHA compliance. We'll help you recognize gaps in compliance and provide guidance on exactly how to correct. Following the OSHA Assessment, you'll have a written report of the findings, recommendations, and marching orders (who does what). We won't abandon you after our OSHA Assessment, you'll have 1 year of telephone support to make sure you complete all tasks successfully and understand how to stay compliant.
Avoid costly OSHA fines and aggravating citations Confirm that your practice meets OSHA requirements for dentistry. Dental team members who work in a safe and compliant practice are more productive and confident.
Allow 2 hours for myself, the OSHA Coordinator and/or Dentist.
For an OSHA-Focused Assessment, contact us using our online form, or by calling 209.785.3903.